B&Bs are as individual as the guests who stay in them. Personalised service, hearty breakfasts and a warm family atmosphere are just a few reasons why more and more people are choosing this type of accommodation. Read our top ten reasons to stay in a B&B and perhaps suggest a few of your own.
1. Money talksÂ…
We could all do with saving a few pennies right now, but that doesnÂ't mean you have to forgo that holiday or weekend away. B&Bs provide a cheaper option than staying in a hotel, while still offering all the facilities and services you need for a comfortable and relaxing stay.
2. The personal touchÂ…
Most B&B owners are self-employed, relying on repeat business and word-of-mouth to survive. This means that hosts will go out of their way to ensure you have the best stay possible. Furthermore, the fact that B&Bs normally have just a handful of guests allows for more individual attention and a higher level of service. The more intimate setting creates a sociable atmosphere; guests can share travel tips and make new friends over breakfast.
3. And speaking of breakfastÂ…
B&Bs usually offer a tasty range of freshly prepared breakfast options, often including the traditional speciality of their region. Ingredients are normally organic and locally produced, sometimes coming from the ownerÂ's back garden (follow this link to see a selection of Farmhouse B&Bs). If youÂ're lucky, home-cooked lunches and dinners may be on offer too, and B&Bs often prepare packed lunches for you to take with you as you explore your surroundings.
4. ThereÂ's no place like homeÂ…
When you stay in a B&B you are a house guest in a family home, and you, your children and even the furrier members of the family will be greeted as such. A B&B owner is more than just a concierge; they are a friend with whom you can share your memories.
5. From Argentina to ZambiaÂ…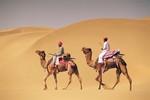 Another advantage of staying in someoneÂ's home is that people live everywhere. Even in the remotest areas where a hotel would struggle to survive, people are willing to open their homes to visitors. Have a look at Finca el Cielo, a charming B&B set in rural Colombia, or the traditionally rustic Riad Oussaggou, set high in the Atlas Mountains. That said, we have plenty of B&Bs in the worldÂ's most dynamic cities, such as Barcelona, New York and London.
6. When in RomeÂ…
Staying in a B&B really gives you the opportunity to live like a local, witnessing firsthand the sights, sounds, colours and customs of your destination, not to mention the food. And who better to give you advice and information about the areaÂ's best-loved attractions and best-kept secrets than one of its residents?
7. An exclusive holidayÂ…
Most B&Bs have no more than just four or five rooms, making them ideal for groups of friends or families holidaying together. By special arrangement you may be able to book the entire property, meaning you get the experience of having your own private holiday home while still having breakfast cooked for you!
8. Rest assuredÂ…

Having just a small number of guests to look after, owners are much more aware of whatÂ's going on in their property. This means that B&Bs enjoy a higher level of security, with issues such as theft which cause problems for larger hotels almost non-existent.
9. Peace and quietÂ…
The friendly, family atmosphere encountered in a B&B promotes a greater sense of respect for your hosts and fellow guests, and large crowds of rowdy partygoers are rarely seen. B&Bs also tend to have plenty of quiet nooks where you can relax with a cup of tea and a good book, from cosy fireplace lounges to cottage gardens.
10. And finallyÂ…
EveryoneÂ's home is unique, and your holiday will be too. Whether youÂ're staying in a Georgian townhouse B&B, a converted mansion or a farmhouse B&B, it is the owners who give a house its true personality and who make it a home.
Do you have a B&B or guesthouse youÂ'd like to feature on BedandBreakfastworld.com? Visit our sign up page to learn more.
By: Eleanor Brown
Find BedandBreakfastworld.com on Facebook or follow us on Twitter, or catch up with our blog for top B&Bs and industry news.