Party season is here, so wrap up warm and get into the holiday spirit. Here at BedandBreakfastworld.com we've taken a look at some of the best festivals and events taking place around the world in December 2010, from traditional Spanish fiestas to magical places to do your Christmas shopping. Read about Christmas on the beach, Hogmanay in Edinburgh and the Befana Toy Fair in Rome, before getting in touch to let us know what's happening near you this December.
Christmas Markets, Worldwide from the beginning of December
The tradition of holding a Christmas market (or Christkindlmarkt) during advent first originated in Germany and Austria in the Middle Ages. Nowadays you can find rows of cosy wooden huts popping up in cities and towns all over Europe and beyond, festooned with lights and laden with all things Christmassy, from brightly coloured toys and decorations to tasty treats and hot mulled wine. Berlin and Vienna are top choices for those looking for the authentic German Christmas market, but Prague, Budapest and Tallinn boast just as much charm and festive spirit, along with their own unique Christmas traditions.
Read our guide to Christmas Markets in Europe
Befana Toy Fair, Rome: 8th December - 6th January
From the middle of December, Rome's Piazza Navona is converted into a children's wonderland as the annual toy fair sets up shop. Sweets, toys and nativity figurines are all on sale under the bright lights in one of Rome's most famous squares. Children also leave letters for La Befana, an old woman who rides through Italy on a broomstick the night before Epiphany delivering toys to the good children and coal to the naughty.
Book a Rome bed and breakfast
Feast of the Immaculate Conception, Seville: 8th December
The Feast of the Immaculate Conception is observed by Catholics throughout Spain as the day on which the Virgin Mary was conceived, and the Andalusian city of Seville offers some of the finest celebrations in the country. Although originally a religious occasion, anyone can join in the fun, and a day of prayer is combined with a night of partying. Traditional song and dance takes its place with modern music and street parties on this festive public holiday.
Book a Seville bed and breakfast
Christmas Day on the Beach, Sydney: 25th December
Once the holiday season rolls around, we all start dreaming of a white Christmas, sipping on a glass of mulled wine and watching the snowflakes fall. But Christmas Day in the middle of summer is something everyone should try at least once, and Sydney is the place to do it! Thoughts of a winter wonderland will be far away, as barbecues take the place of log fires, and gloves and hats are replaced by shorts and sunglasses. Don't worry, Santa Claus is never far away!
Book bed and breakfasts in Sydney
Hogmanay, Edinburgh: 30th December - 2nd January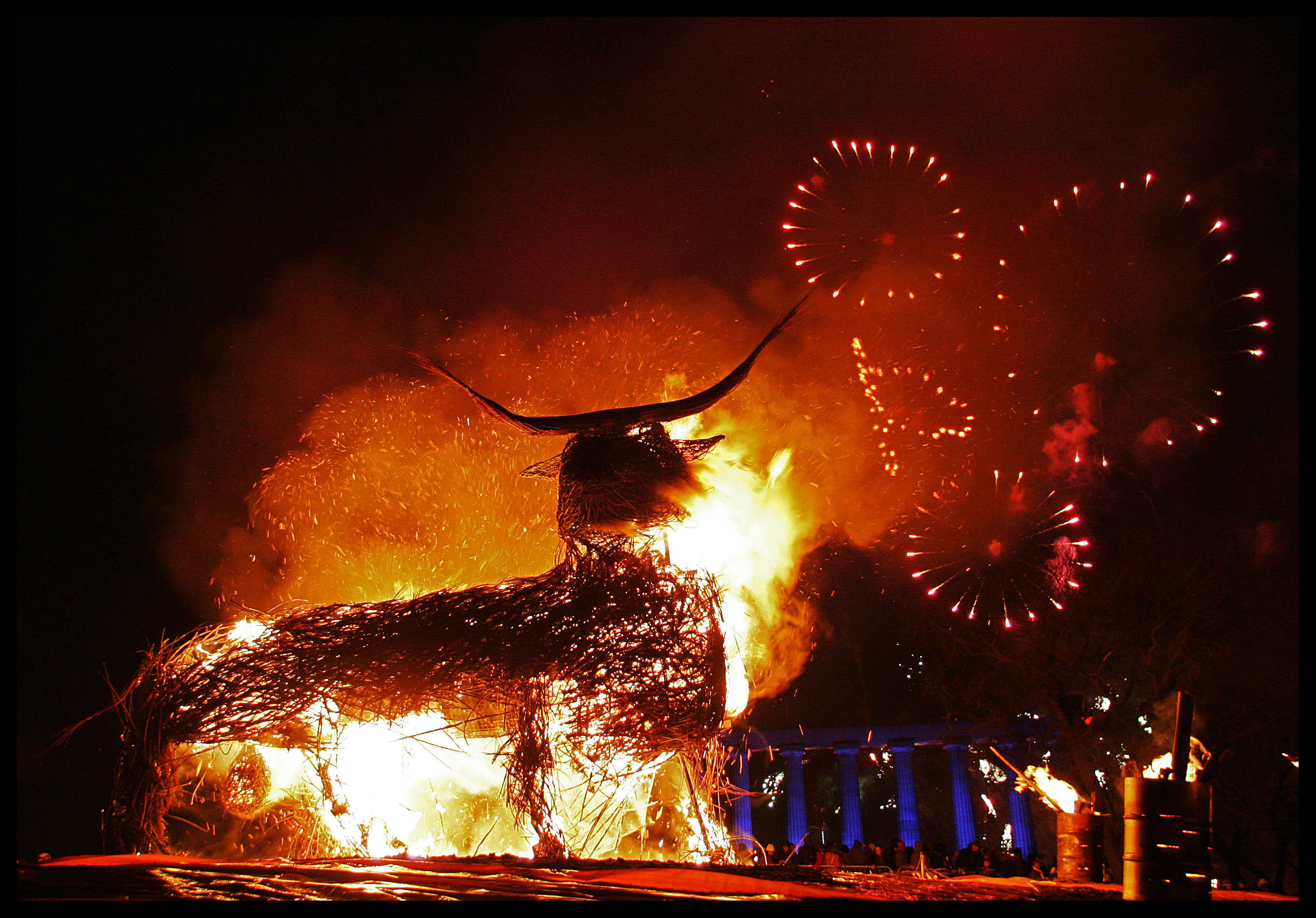 Far more than just New Year's Eve celebrations, Hogmanay in Edinburgh has developed into a spectacular festival which lasts at least 5 days. From the atmospheric torchlight processions and the traditional ceilidh to the lively street party, the festivities offer something for everyone, and as the big hand reaches 12, you can have a go at singing Auld Lang Syne like a local. A highlight for Hogmanay 2010-2011 will be the Concert in the Gardens, headlined by Scottish rock band Biffy Clyro and supported by the Charlatans.
Book Edinburgh B&Bs
Do you own a B&B or guesthouse in one of the destinations featured? Visit our sign up page to list your property with BedandBreakfastworld.com.
Find BedandBreakfastworld.com on Facebook or follow us on Twitter, or catch up with our blog for top B&Bs and industry news.