Whether you're wrapping up in scarves and hats in the Northern Hemisphere, or slapping on the sunscreen south of the Equator, there's plenty going on in November to keep you entertained before December's Christmas madness begins in earnest.
Here at BedandBreakfastworld.com, we have taken a look at the best events and festivals taking place around the world in November 2011. Read about the Day of the Dead in Mexico, the Melbourne Cup in Australia and Guy Fawkes Night in Britain, then get in touch to let us know what's happening near you this November.
Day of the Dead in Mexico City (31st October - 2nd November)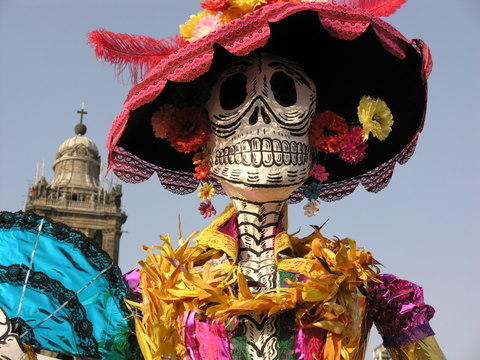 Similar to Halloween, the 31st October marks the time when Mexicans believe the dead return to visit the living. But rather than just being a night to scare children with ghost stories, the Day of the Dead, or Día de los Muertos is a time for celebrating life and remembering loved ones. The festivities continue for three days, with different traditions taking place on each day. With skeleton and marigold motifs on every street, it's certainly a colourful and lively time to visit Mexico's capital.
Book a Mexico City hostal or bed and breakfast
Melbourne Cup Carnival, Australia (29th October - 5th November)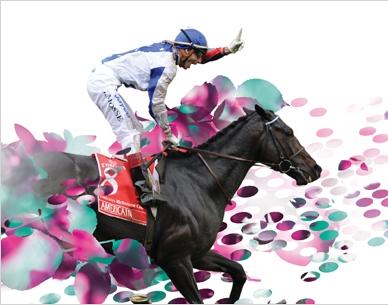 Dating back to 1861, the Melbourne Cup is one of the most prestigious racing events in the southern hemisphere, and has prize money of 6 million dollars. Thousands of spectators flock to the Flemington Racecourse every year; the cup is so important that Australians enjoy a national holiday on race day. The 4 days of the Melbourne Cup Carnival are:

• AAMI Victoria Derby Day - 29th October
• Emirates Melbourne Cup Day - 1st November
• Crown Oaks Day - 3rd November
• Emirates Stakes Day - 5th November
Book a Melbourne bed and breakfast
Guy Fawkes Night, Great Britain (5th November)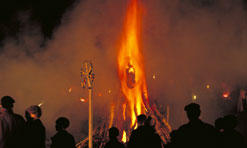 Also known as Bonfire Night, the 5th November sees an annual tradition take place in Great Britain which marks the failed attempt of Guy Fawkes and a number of others to blow up the Houses of Parliament in 1605. The Gunpowder Plot was foiled, and its conspirators were all executed. Celebrations of this rather grim event traditionally include large bonfires and fireworks displays; children eat toffee apples and beg passersby for 'a penny for the guy' for their homemade effigies of Guy Fawkes which are eventually thrown on the fire.
Book a bed and breakfast in
England
,
Scotland
or
Wales
Corona Cork Film Festival (6th-13th November)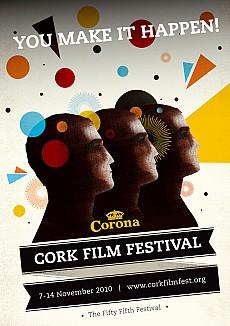 Last month residents of Cork were moving to the sounds of the Guinness Jazz Festival, this month they'll all be munching popcorn and enjoying a night at the movies thanks to the Corona Cork Film Festival. One of Ireland's premier cultural events, the festival is now in its fifty-sixth year and features a wide mix of world cinema, Hollywood blockbusters and independent films.
Book a Cork B&B
Other November events in Ireland:
Wexford Opera Festival
(26th October - 5th November)
Book a Wexford B&B for the Wexford Opera Festival.
Ennis Trad Festival (10th-14th November)
Book an Ennis bed and breakfast for the Ennis Trad Festival.
Foyle Film Festival (25th November - 3rd December)
Book a B&B in Derry for the Foyle Film Festival.
Thanksgiving in New York City (24th November)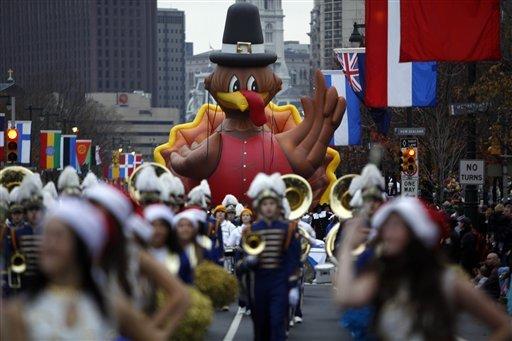 A national holiday throughout the United States, Thanksgiving has been celebrated since 1863 and is traditionally a day spent enjoying good food with family and friends. If you're looking to join in the fun this year, where better than in New York, the home of the famous Macy's Thanksgiving Day Parade. Passing from Manhattan's Upper West Side to Macy's flagship store in Herald Square, the parade features themed floats, marching bands and giant balloon figures of cartoon characters and TV personalities. Thanksgiving also marks the unofficial start of the Christmas season, when New York really begins to get festive. Make a start on your Christmas shopping on Black Friday, a traditional shopping day which falls the day after Thanksgiving.
Book a New York bed and breakfast
Do you own a B&B or guesthouse in one of the destinations featured? Visit our sign up page to list your property with BedandBreakfastworld.com.
Find BedandBreakfastworld.com on Facebook or follow us on Twitter, or catch up with our blog for top B&Bs and industry news.