Despite a surge in tourism over recent years, Croatia has retained its timeless charm. It is a country of bustling fishing villages, pine-fringed beaches, ancient Roman ruins and glistening seas, while the main cities offer a buzzing nightlife and a thriving cultural scene. The weather in Croatia is mostly Mediterranean, meaning it enjoys hot summers and mild winters. Join us as we journey north through Croatia, starting in Dubrovnik, and introduce you to some of the best B&Bs, villas and apartments in Croatia. Why not stay in a sobe, a traditional Croatian guesthouse, for some authentic hospitality?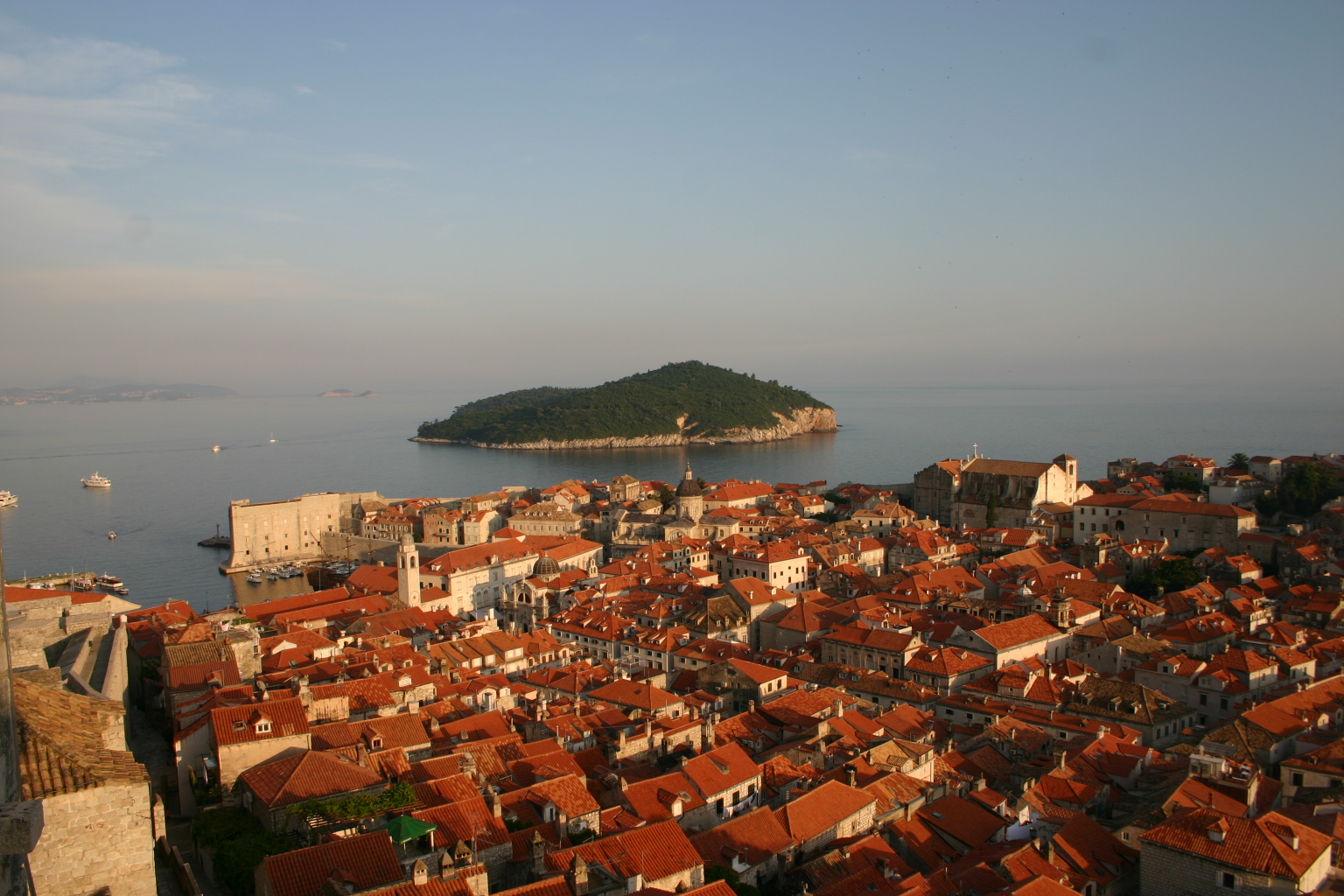 A popular stopover for Mediterranean cruises is the city of Dubrovnik. Stretching out into the Adriatic Sea, the ancient city walls enclose a history which dates back to the 8th century. An earthquake in 1667 destroyed much of the architecture of Dubrovnik Old Town but a few Renaissance gems remain amid the traditional red clay rooftops.
If youÂ're looking for a B&B in Dubrovnik old town, try Roko House
, a boutique B&B offering 6 luxurious rooms and suites, all beautifully decorated in soft, muted tones with chandeliers and antique furniture. Facilities include air conditioning and LCD TVs, and the property has a charming roof terrace looking out over the colourful rooftops.
See more B&Bs, villas and apartments in Dubrovnik
Travel to/from Dubrovnik
By car:
Split: 4hrs 20mins/265kms
Zagreb: 7hrs 30mins/635kms
Plitvice Lakes: 6hrs 30mins/480kms
Zadar: 5hrs 20mins/385kms
Trogir: 4hrs 30mins/290kms
By ferry:
Korcula: 3hrs 15mins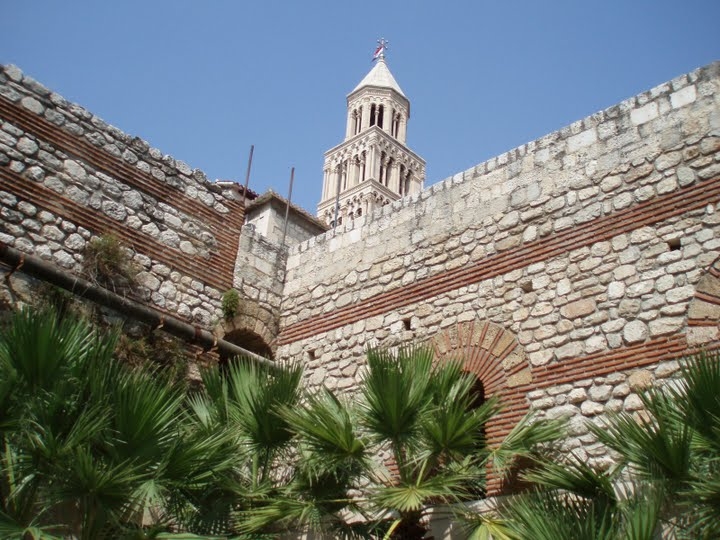 The key attraction in Split is the impressive DiocletianÂ's Palace, constructed as a retirement home by the Roman emperor Diocletian at the turn of the 4th century AD and taken over by residents of nearby villages in the 7th century BC as they fled invading barbarians. The city of Split, which built up around it, still carries out its daily life in and around the palacesÂ' labyrinth of alcoves and alleyways. After spending a few hours wandering this maze, tourists and locals alike head to one of the many cafés lining the Riva, a seafront promenade where most of SplitÂ's socialising takes place.
For a warm and homely atmosphere, try Bruno, a cosy Split sobe set in the attractive old town, close to the harbor.
Enjoy a range of comfortably furnished rooms and suites with access to large terrace looking out to sea.
See more sobes, villas and apartments in Split
Travel to/from Split
By car:
Dubrovnik: 4hrs 20mins/265kms
Zagreb: 4hrs/410kms
Zadar: 1hr 45mins/160kms
Plitvice Lakes: 3hrs/260kms
Trogir: 30mins/30kms
By Ferry:
Hvar: 45mins
Korcula: 5hrs 40mins
Vis: 2hrs 20mins
In 1997, the historic town of Trogir on CroatiaÂ's Adriatic Coast was named a UNESCO World Heritage Site. Set on a tiny island less than a kilometre long, Trogir is packed with palaces, churches, towers and a fortress which provide a visual record of the cityÂ's fascinating heritage throughout two millennia. The dramatic fifteenth-century city walls also protect a well-preserved medieval castle and a whole host of other Renaissance, Romanesque, Baroque and Gothic architectural masterpieces.
Set right on Trogir's waterfront overlooking the historic old town is Villa Moretti, an elegant, 17th-century palace which was once the residence of the Morettis, a family of navigators and ship owners.
With comfortable, charmingly decorated rooms and great facilities, it makes an ideal base for exploring all the history and culture of this beautiful town.
See more Trogir villas, apartments and B&Bs
Travel to/from Trogir
By car:
Dubrovnik: 4hrs 30mins/290kms
Zagreb: 3hrs 45mins/380kms
Split: 30mins/30kms
Plitvice Lakes: 2hrs 40mins/230kms
Zadar: 1hr 30mins/130kms
Historically isolated from the mainland on a peninsula just three hundred metres wide, Zadar boasts a Roman, Byzantine and Venetian heritage to rival any of CroatiaÂ's better-known cities. In addition to the plethora of historic treasures, large parts of Zadar which were damaged during the Second World War have recently undergone renovation to contribute to a vibrant and culturally modern city. One of the most fascinating attractions of contemporary Zadar is the Sea Organ, an instrument comprising thirty-five pipes concealed under a set of marble steps, which are played by the sea and the wind to provide a harmonious, if otherworldly, soundtrack to your sightseeing.
Enjoy comfortable and affordable accommodation in Zadar at Villa Vanilla, a friendly guesthouse with a range of rooms set in 2 bright and modern villas. All rooms feature air conditioning, WiFi and satellite TV, and plenty of shops, restaurants and bars can be found nearby.
Travel to/from Zadar
See more sobes, villas and apartments in Zadar
By car:
Dubrovnik: 5hrs 20mins/385kms
Zagreb: 3hrs/285kms
Split: 1hr 45mins/160kms
Plitvice Lakes: 2hrs/135kms
Trogir: 1hr 30mins/130kms

Zagreb is both CroatiaÂ's capital and the largest city. Like many of EuropeÂ's finest cities, its architecture is a mix of old and new, blending elegant, classical buildings with challenging contemporary structures. Often overlooked by tourists heading straight to the coast, Zagreb has plenty to offer the visitor. It is a vibrant city from the concert halls to the underground clubs, and there are any number of galleries, museums, boutiques, restaurants and traditional pubs to keep you entertained.
Penthouse Zagreb is a spacious, two-storey apartment offering stylish self-catering accommodation in Zagreb. Just 20 minutes' walk from Jelacic Square
, it is well equipped with two bedrooms, two bathrooms, a large living room, dining room, kitchen, terrace and balcony, as well as two private parking spaces.
Book a Zagreb sobe, apartment or bed and breakfast
Travel to/from Zagreb
By car:
Dubrovnik: 7hrs 30mins/635kms
Trogir: 3hrs 45mins/380kms
Split: 4hrs/410kms
Plitvice Lakes: 2hrs/135kms
Zadar: 3hrs/285kms
Close to the border with Bosnia and Herzegovina, amid stunning mountain scenery, lies Plitvice Lakes National Park. The area has been one of CroatiaÂ's most popular tourist destinations since the nineteenth century, but still retains its atmosphere of unspoilt tranquillity. Navigable by boat or on foot, the sixteen lakes are connected by waterfalls and surrounded by a dense forest which is home to a wide variety of flora and fauna, including the brown bear, the eagle, the wild cat and the wolf.
Pension Perisic is a friendly, family-run guest house with homely accommodation and beautiful mountain views from each room. Located in the village of Korenica
, it is easily reached and is just 12km from Plitvice Lakes.
Book Pension Perisic in Plitvice Lakes
Book a Plitvice bed and breakfast or sobe
Travel to/from Plitvice Lakes
By car:
Dubrovnik: 6hrs 30mins/680kms
Zagreb: 2hrs/135kms
Zadar: 2hrs/135kms
Split: 3hrs/260kms
Trogir: 2hrs 40mins/230kms
The Islands of Croatia
Croatia is fast catching up with Greece as a destination for island-hopping. There are over a thousand islands to choose from, offering everything from sandy beaches to rocky coves, pine-covered mountains to low-lying olive groves, and wild nights out to total solitude.
As one of the most beautiful islands on CroatiaÂ's Dalmatian Coast, Hvar has two distinct personalities, both of which reflect the welcoming, laidback attitude of the islanders. The first is that of a charming island of lavender fields, olive groves and vineyards, with small inns serving up local delicacies. The second is that of Croatia's party capital; come nightfall, the picturesque Hvar Town opens its doors to scores of revellers and provides some of the best beach parties around.
We have some gorgeous Hvar accommodation available, including Villa Perka, an elegant stone house surrounded by pine woods, olive groves and gardens.
The family-run property has 3 fully-equipped apartments with private entrances and terraces overlooking the sea from a privileged position at the foot of St. Nicholas, HvarÂ's highest peak.
See more B&Bs, villas and apartments in Hvar
Travel to/from Hvar
By Ferry:
Vis: 35mins
Split: 1hr
Claimed by locals to be the birthplace of Marco Polo, Korcula is one of CroatiaÂ's most tranquil and romantic islands. Thanks to forests of pine, cypress and oak, it is one of the most verdant as well, and even has some sandy beaches at its eastern tip, a rarity among the Croatian islands. Also at this end of the island is Korcula Town, a small fortress of honey-coloured walls enclosing cobbled streets, narrow alleyways and any number of architectural treasures.
Located right by the water's edge on a private peninsula is Priscapac Apartment Hotel. Crystal clear sea, delicious seafood and a relaxing atmosphere
make this the ideal place for family holidays or romantic getaways.
See more B&Bs, villas and apartments in Korcula
Travel to/from Korcula
By Ferry:
Dubrovnik: 3hrs 15mins
Split: 5hrs 40mins
Vis is the furthest island away from CroatiaÂ's coast. It is a land of fishermen and winegrowers, and is said to be the site of the first grapevine ever to be grown in Dalmatia. The terrain of Vis includes three mountains looking down on the hidden beaches and pristine waters which make Croatia's islands a popular holiday destination for visitors from all over the world. Offering a true escape from the busy cities of the mainland, there are just two towns on the island. Points of interest include a number of historic forts as well as the remains of the ancient Greek colony of Issa.
Receiving consistently high reviews from bookers is the Provita Guesthouse.
Set just 50m from the seashore in the picturesque village of Komiza, this traditional stone house has been recently renovated to offer a series of light and airy guestrooms. Close by is the island of Bisevo, home of the impressive Â'Blue CaveÂ'.
Book Vis B&Bs
Travel to/from Vis
By Ferry:
Hvar: 35mins
Split: 2hrs 20mins
Do you own a B&B, villa or apartment in Croatia? Visit our sign up page to list your property with BedandBreakfastworld.com.
For more information about travel in Croatia visit Croatia.hr.
By: Eleanor Brown
Find BedandBreakfastworld.com on Facebook or follow us on Twitter, or catch up with our blog for top B&Bs and industry news.