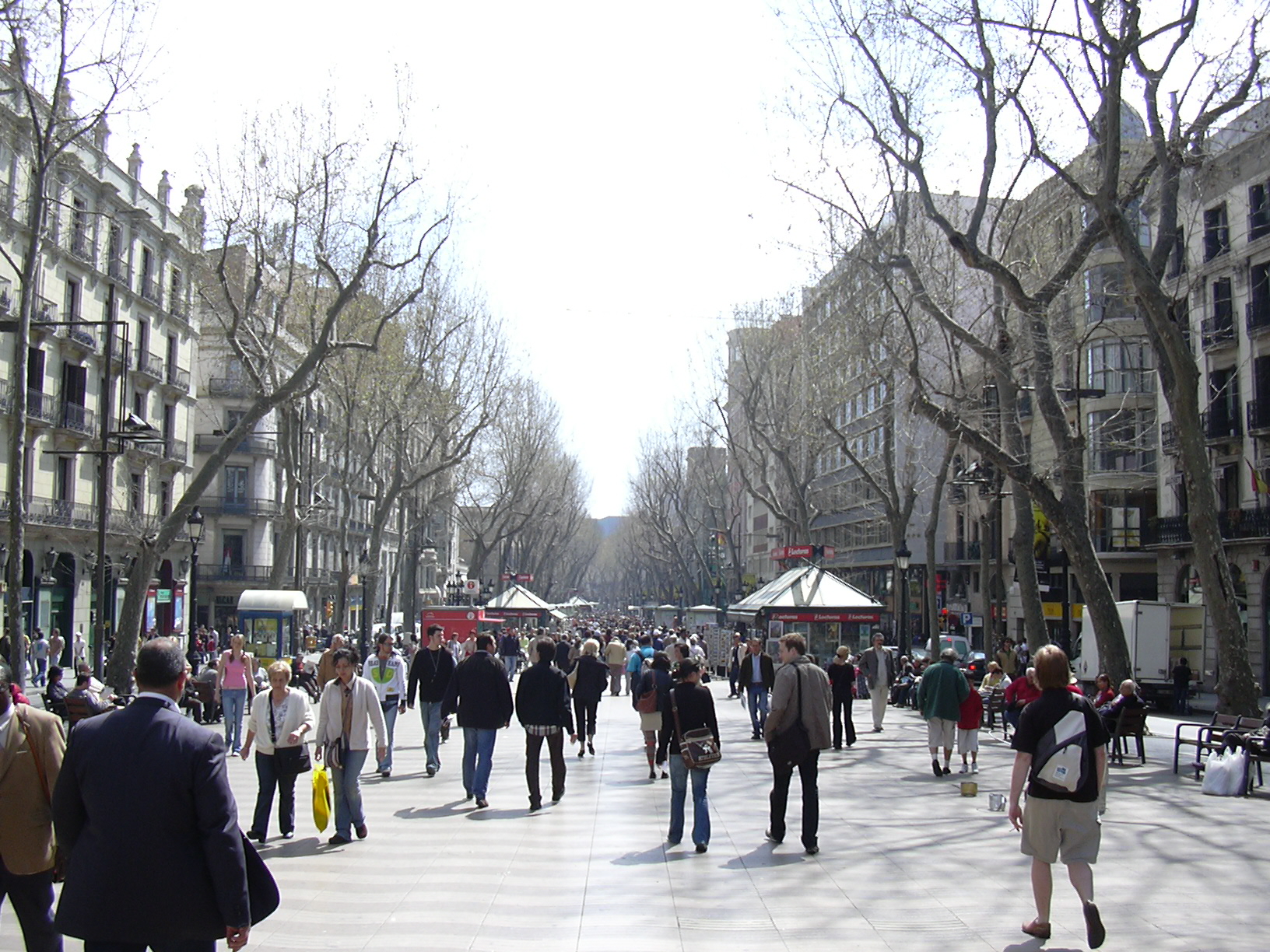 As Spain's most cosmopolitan city and one of the Mediterranean's busiest ports, Barcelona really has it all: world-class cuisine, a lively nightlife, great shopping and a seaside setting, as well as some of the most innovative architecture in Europe.
Rising up from the sea, the sight that welcomes you is a stylish and modern harbour contrasted against the elegant Customs House, and then the beginning of La Rambla, Spain's most famous street.
The capital of Catalonia, Barcelona has a rich heritage and culture which is distinct from the rest of Spain.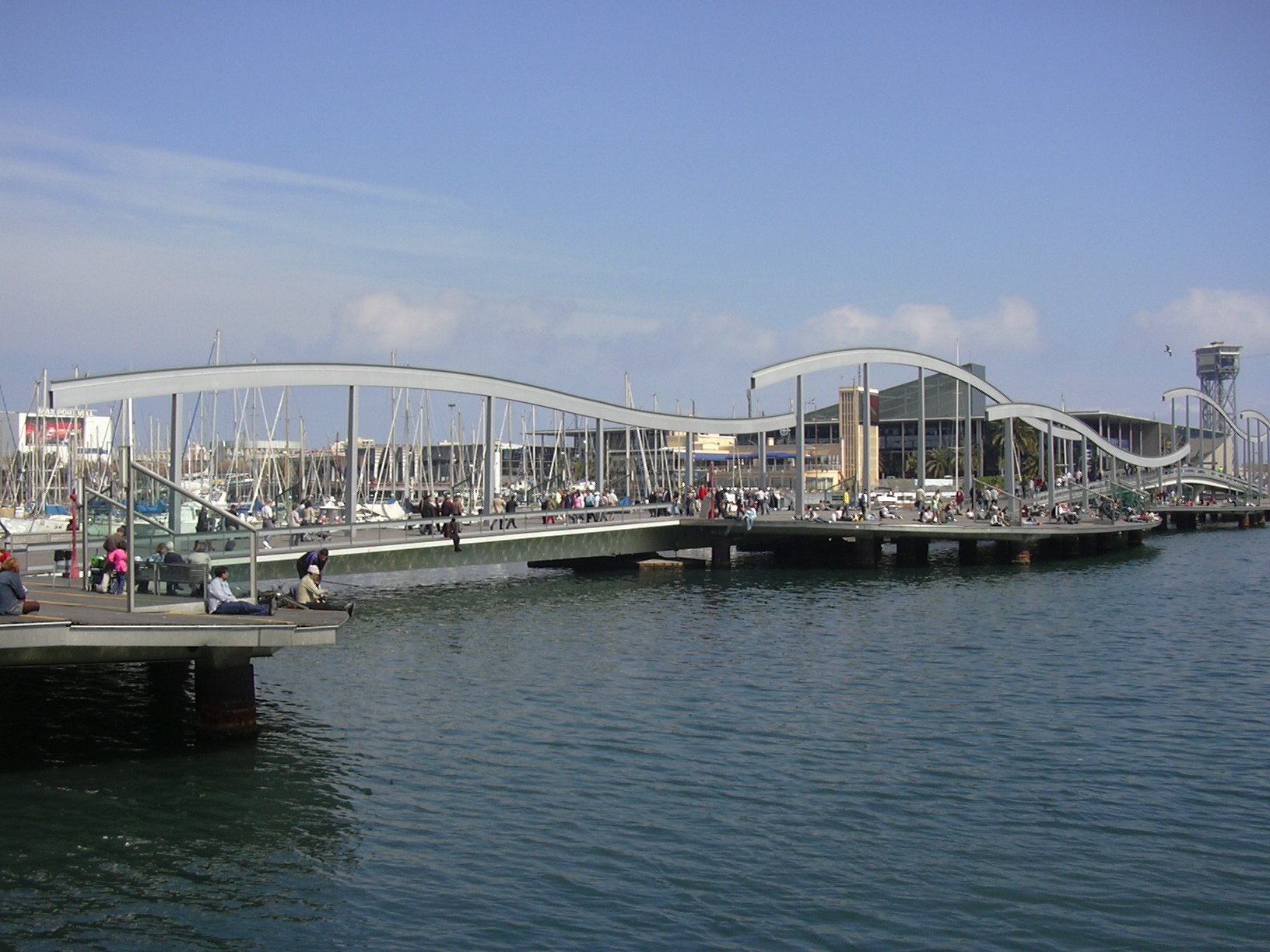 The city has played muse to some of the country's greatest artists, including Picasso, Dalí and Gaudí, and as you explore attractions such as the Sagrada Familia, Parc Güell and Plaça de Catalunya, you too will find yourself enchanted by Barcelona's unique atmosphere.
Things to do in Barcelona
Barcelona bed and breakfasts
Barcelona Events
Getting Around
Around Barcelona
• Gaudí Barcelona's innovative architecture is one of its most iconic attractions, thanks in no small part to the work of Antoni Gaudí. His pieces include the stunning the peaceful Parc Güell, Casa Batlló, La Pedrera and the unmistakable, unfinished Sagrada Familia.
• La Rambla Leading from the lively Plaça de Catalunya down to the Monument a Colom and Port Vell, La Rambla is Spain's most famous street and the backbone of Barcelona. A broad pedestrian boulevard is flanked by cafés, restaurants and shops while street performers entertain the crowds and children stop to look at the animals for sale at the noisy markets. About halfway down is the Mercat de la Boqueria, one of the world's best-known and most-colourful produce markets.
• Gran Teatre del Liceu A little further down La Rambla lies Barcelona's opera house, an elegant old building which dates back to 1847 but burnt down and was rebuilt in the 1990s. A simple description can't do justice to the stunning interiors, and a guided tour is really the best way to learn the function and significance of every innovative detail.
• Barri Gotic If you need to take a break from sightseeing, venture east off La Rambla into the 'Gothic Quarter', a maze of winding medieval streets peppered with cafés, restaurants and trendy little boutiques among the imposing 15th-century buildings.
• Beach A short bus ride or pleasant walk east from Port Vell will bring you to La Barceloneta and the beginning of Barcelona's attractive sandy beaches. The area buzzes with people on summer weekends, and you can find some great seafood restaurants.
• Museu Picasso As a capital of culture, Barcelona has a wide range of museum's all over the city, but the most visited is the Picasso Museum. See examples of the artist's work throughout his life, including the lifelike sketches of his childhood and the atmospheric paintings of his famous 'Blue Period'. The museum extends over 5 separate buildings, so leave a few hours to take it all in.
• Camp Nou Football aficionados will have to pay a pilgrimage to Barça's home ground, Camp Nou. Built in 1957, it is one of the world's largest stadiums and has a great museum which will interest even those who aren't die-hard fans of the team. A guided tour brings you round the dressing rooms and out through the tunnel onto the hallowed turf of the pitch, ending up in the presidential box.
Barcelona bed and breakfasts
Hostal Felipe II
Located just off the elegant Avinguda Diagonal at the heart of Barcelona, Hostal Felipe II is within walking distance of La Rambla, Plaça de Catalunya, Eixample and many other top attractions. Set in an attractive, traditional building, the 21 guest rooms are light and spacious thanks to high ceilings and large windows overlooking the avenue. All are comfortably furnished with TV, air conditioning and WiFi. Verdaguer Metro Station is just moments away.
Book Hostal Felipe II in Barcelona
Hostal Gat Xino
A chic newcomer on the Barcelona B&B scene, Hostal Gat Xino forgoes the traditional bed and breakfast experience for something fresh, modern and distinctly urban. Each room at this boutique hostal boasts a sleek, minimalist design with crisp white linens and contemporary wall art. Facilities include en-suite bathrooms, air conditioning and flat screen TVs. A tasty Mediterranean breakfast is served outside on the patio, while the wooden-decked terrace offers impressive views over Barcelona.
Also winning guests over with its simple but stylish accommodation is sister property Hostal Gat Raval, a great property located close to Plaça de Catalunya and the University of Barcelona.
Book
Hostal Gat Xino
or
Hostal Gat Raval in Barcelona
Apartments in Barcelona B&B Eixample-Muntaner
Apartments in Barcelona have a great selection of guesthouses located all around the city. Pick of the bunch is B&B Eixample-Muntaner in Barcelona's trendy Eixample area. The property boasts seven spacious en-suite guest rooms, all tastefully decorated in a homely style with calming, muted tones to promote a peaceful atmosphere. Breakfast is included in the rates and guests have access to a fully-equipped kitchen where they can make a cup of tea or coffee and feel at home.
Book Apartments in Barcelona B&B Eixample-Muntaner
Willowmoon
Welcome aboard Willowmoon! With friendly service, cosy quarters and a great location in Port Vell at the heart of Barcelona, you can enjoy a unique bed and breakfast experience on the seven seas! A refreshing glass of cava helps you unwind after a long journey before you settle into your cabin, a comfortable room with en-suite bathroom, fridge, tea/coffee-making facilities and seating area set in the wheelhouse. No other guests are on board during your stay, making you captain of your very own ship.
Book Barcelona bed and breakfast Willowmoon
See more Barcelona bed and breakfasts

• Dia de Sant Jordi (23rd April)
• Dia de Sant Joan (24th June)
• Dia per l'Alliberament Lesbià I Gai (Pride Festival) (June)
• Grec Arts Festival (June - August)
• Festa Major de Gràcia (August)
• La Diada (September)
• Festes de la Mercè (September)
Getting Around
Barcelona's main airport, Aeroport del Prat is located 12km southwest of the city centre but several low-cost airlines fly into Girona, 80km north. Buses run to both and there is a direct train service to Aeroport del Prat from Estació Sants and Estació de França.
Estació Sants is the main train station, with local, regional, domestic and international services, and the central bus station can be found next door. The hop-on hop-off buses are a very easy way to ensure that you see all the main sights, with a guided tour thrown in.
The Metro is the simplest way to navigate the city, although Barcelona has numerous modes of transport to help you get around, including trams, taxis and trixis (cycle rickshaws). You can even get a boat out to the Balearic Islands!
• Sitges The long, sandy beach, lively nightlife and relaxed atmosphere make Sitges Catalonia's premier seaside resort, attracting everyone from families on holiday to stag parties to honeymooners. Although quiet in winter, Sitges really comes alive for the annual carnival put on by the town's large gay population.
• Montserrat Rise above it all and head out to Montserrat, an other-worldly collection of natural rock pillars towering over the surrounding countryside. Tucked away on one side is the Monestir de Montserrat, a monastery which dates back to 1025. There is also a museum and a cable car, and on a clear day you may be lucky enough to see as far as the Pyrenees and the Balearic Islands.
• Penedès If you're a wine buff, you may want to head out west to Penedès, Catalonia's main wine-producing region. Particularly worth a visit is the town of Sant Sadurní d'Anoia, the home of cava, which has about 100 different wineries.
For more information about travel in Spain visit www.spain.info.
Do you have a Barcelona bed and breakfast or hostal? Visit our sign up page to list your property with BedandBreakfastworld.com.
By: Eleanor Brown
Find BedandBreakfastworld.com on Facebook or follow us on Twitter, or catch up with our blog for top B&Bs and industry news.