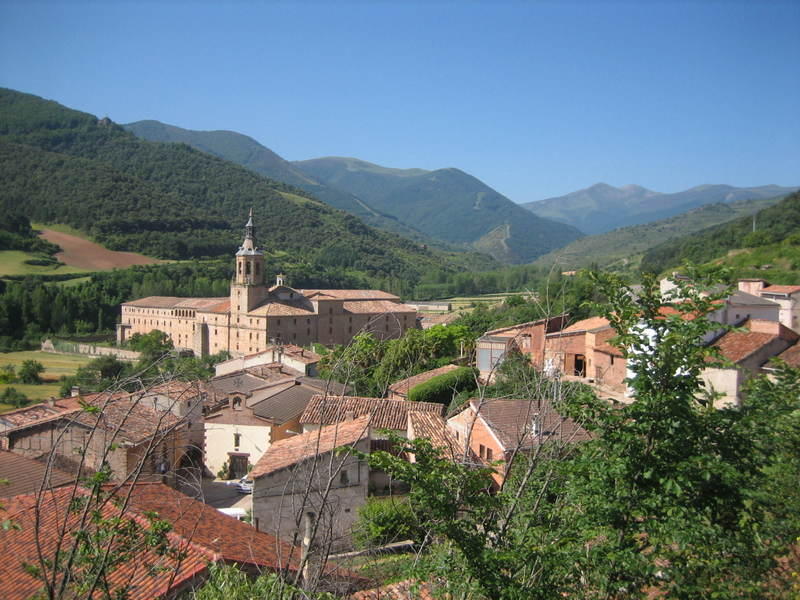 As one of the world's most popular holiday destinations, Spain is often considered synonymous with sun, sea and sand. Whilst it certainly has its fair share of all of these, as soon as you start to explore a little deeper you find a country rich in history, culture and some of the best food in Europe. Spain is home to rural villages, medieval towns and contemporary, cosmopolitan cities, as well as an ever-changing landscape of rugged mountains, lush valleys and, of course, sparkling beaches; whatever you're looking for, you can find it here. Now, BedandBreakfastworld.com presents a showcase of some of the best B&Bs, traditional hostals or guesthouses and villas in Spain.
Madrid Bed and Breakfasts
Madrid is the geographical centre of Spain and the highest capital city in Europe. While today it is a modern European city, the varied history of Madrid (and the history of Spain) can be seen in the city's architecture, from the 9th-century Moorish city walls to the 17th-century Plaza Mayor and the 19th-century Complutense University, which still bears the scars of the Spanish Civil War. Nowadays, top attractions include the Palacio Real, the Parque del Buen Retiro and the Rastro Market, although Madrid is also very well known for its vibrant party scene.
We have plenty of top quality B&Bs in Madrid, including Hostal Condestable, which is a traditional Madrid hostal or guesthouse with a fantastic location close to Sol and Gran Vía, home to some of the city's best shops, restaurants and bars. Most of Madrid's main attractions are within walking distance, including the Opera House, Plaza Mayor and Plaza de España. The rooms at Hostal Condestable are light and airy and well appointed with en-suite bathrooms, televisions and air conditioning.
Book Madrid bed and breakfasts
Also within easy reach of Madrid are the beautiful historic cities of Toledo, Segovia and Salamanca.
Barcelona Bed and Breakfasts
It has long been said that Europe ends at the Pyrenees, but this boundary should be extended to include Barcelona. Ironically, Spain's second city, and for many its most iconic, bears little relation to the traditional images of flamenco dancing and bullfighting. What it does have in common with the rest of Spain is white sandy beaches, fine food and drink and an energetic nightlife. Thanks to a whole host of Catalan visionaries, Barcelona is also home to some of the most innovative architecture in Europe, most notably Antoni Gaudí.
Live like a local at Apartments in Barcelona, a tasteful guesthouse situated close to Plaza de Catalunya and the famous Ramblas. The seven en-suite guestrooms are decorated in a modern style, with the odd piece of Baroque furniture providing a stylish contrast, and the mostly white décor creates a tranquil atmosphere away from the hustle and bustle of Barcelona's streets.
Book Barcelona bed and breakfasts
San Sebastian Bed and Breakfasts
A picturesque coastline of sandy beaches surrounded by green rolling countryside makes San Sebastian a popular beach resort for tourists and Spanish people alike. Points of interest include Baroque and Gothic churches, museums and parks and plaza de la Constitución, the graceful square at the heart of the city which was once used as the bull ring.
Like most Spanish cities, San Sebastian is home to a number of festivals; get deafened by the drumming at La Tamborrada in January, 'ooh' and 'ah' with the crowds at the fireworks contests of Aste Nagusia or experience the proud traditions of the Basque people in the first week of September, when thousands of people flock to the city to take part in the pelota matches, the cider-tasting festival and the rowing competition.
For San Sebastian hostal accommodation, Pensión Aldamar is a stylish guesthouse offering comfortable accommodation in ten modern, well-equipped rooms. The property is located in the Donostia district of San Sebastian, ideal for visiting the Old Town as well as La Concha beach. Each guestroom features an en-suite bathroom and a mini-bar, and wireless internet access is available throughout.
Book San Sebastian bed and breakfasts
Just along the coast from San Sebastian are two other popular Spanish beach resorts; Bilbao, the cosmopolitan and laid-back capital of the Basque Country, and Santander, a peaceful city with no less than 11 sandy beaches.
Granada Bed and Breakfasts
What draws many visitors to Granada is undoubtedly the Alhambra, a stunning Moorish palace and fortress which dates back more than 1000 years, located at the foot of the Sierra Nevada. Once you have visited the Alhambra, however, there is plenty in the city itself to keep you there, such as the Albayzín, a tangle of market stalls and Moroccan tea shops by day and a top party spot by night, where every drink is accompanied by free tapas.
La Casa Maria is a family-run guesthouse built in the typical Andalusian style of southern Spain. Situated very close to the Alhambra and the Cathedral, the property has six well-appointed guestrooms with a homely feel. Guests can make use of a kitchen and living room, or enjoy a glass of mint tea and a shisha pipe on the traditional Arabian-style roof terrace.
Book Granada bed and breakfasts
Seville Bed and Breakfasts
The home of flamenco and bullfighting, Seville is a must for any trip to the Iberian Peninsula, especially during Semana Santa (Holy Week) when the city hosts the most extravagant processions in all of Spain. The two main points of interest, the Gothic cathedral and the Moorish Alcazar, perfectly sum up both the city and Spain's divided history. The centre of Seville is a maze of winding streets filled with tapas bars and hidden plazas.
Located just minutes from all of Seville's main attractions, including the Giralda, the Alcazar and the bullring, Hostal Sierpes offers luxury accommodation in spectacular surroundings. Thirty-six en-suite guestrooms overlook a typical Andalusian patio, decorated with eighteenth-century carved wood and traditional Sevillan ceramics, and guests can enjoy authentic cuisine in the Restaurant Don Melquiades.
Book Seville bed and breakfasts
Other popular Andalucia holiday spots include Córdoba, Nerja and Malaga.
Valencia Bed and Breakfasts
Two major events take place in Valencia which attract visitors from all over the world. The first is Las Fallas, a huge street party in honour of St. Joseph where large cardboard figures known as ninots (often satirising celebrities and politicians), are paraded through the streets before being set on fire at the stroke of midnight. The second is La Tomatina, a massive tomato-throwing festival held in the nearby village of Buñol. The origins of the strange custom are uncertain, but up to 50,000 people attend each year to throw approximately 150,000 tomatoes. The rest of the year, Valencia is the place to head to for authentic paella.
B&B Mare de Deu is located close to the city centre in Canovas, which offers some of the best leisure and culture options in Valencia. B&B Mare de Deu's single, double and twin rooms feature a fresh and modern décor, with a pleasant, relaxed atmosphere throughout the property.
Book Valencia bed and breakfasts
Balearic Islands Bed and Breakfasts
During summer, the peaceful island of Ibiza transforms into the world's party capital, with major clubs such as Pacha and Privilege attracting partygoers to Ibiza Town and Sant Antoni from the first week of June until the closing parties in October. There is another side to Ibiza, however; large portions of the island have been designated World Heritage Sites, and the numerous sheltered coves offering sandy beaches and warm Mediterranean seas are ideal for family holidays or romantic getaways.
Atzaró is a century-old family finca in a peaceful location just outside Ibiza Town. Now converted into luxury accommodation, the property boasts a fine restaurant, a blissful spa and a laidback chill-out area, with plenty of open spaces and hidden alcoves. The elegant rooms are decorated using a blend of Ibizan, Arabic, Asian and African styles, and Atzaró has facilities to host any kind of celebration.
Mallorca is the largest of the Balearic Islands, and receives around 10,000,000 visitors every year. Whilst traditionally visitors have flocked to Mallorca for a simple beach holiday, rural tourism in Mallorca is experiencing an increase in popularity, especially in the beautiful area of Serra de Tramuntana, a mountainous region of pine forests, olive groves and rustic villages with a dramatic rugged coastline.
Another rural B&B, Finca sa Carrotja offers six beautifully finished double rooms in a picturesque setting just outside the town of Ses Salines in southern Mallorca. Each of the rooms boasts elegant period furniture and facilities including newly-fitted bathrooms, air conditioning, satellite television and more. In addition, five of the rooms have access to a private terrace. A kitchen garden provides much of the ingredients for the tasty meals served in the dining room.
Book Mallorca bed and breakfasts
Santiago de Compostela Bed and Breakfasts
Now a UNESCO World Heritage Site, Santiago de Compostela is most famous as being the destination for the Way of St. James, a popular pilgrimage route since the 9th century. With its gold-tinged monuments and medieval streets, Santiago is a rewarding place to visit even for those who have skipped the 100km walk to get there. The city's main architectural treasures border the elegant main square and include the Cathedral, the town hall, the Palace of Raxoi and the seat of the Galician government.
Situated in the historic centre of Santiago de Compostela is Casa das Nove Luas, a warm and welcoming property which has the cosiness and homeliness of a 1940's guesthouse while still offering all the conveniences and facilities of modern life. The nine comfortable bedrooms feature showers and wash basins, and there is a fully-equipped guest kitchen as well as breakfast room, making an ideal choice of Santiago de Compostela accommodation.
Book Santiago de Compostela bed and breakfasts
For more information about travel in Spain visit www.spain.info.
Do you have a B&B or guesthouse in one of the destinations featured? Visit our sign up page to list your property with BedandBreakfastworld.com.
By: Eleanor Brown
Find BedandBreakfastworld.com on Facebook or follow us on Twitter, or catch up with our blog for top B&Bs and industry news.