Drifting in the Atlantic Ocean off the north-west coast of Africa, the Canary Islands consist of Tenerife, Gran Canaria, Lanzarote, Fuerteventura, La Gomera, La Palma and El Hierro. Officially part of Spain, they are a popular holiday destination thanks to miles of sandy beaches and lively resorts, but there is far more to the islands than meets the eye.
Venture a short distance from the tourist resorts and you'll be greeted by charming white-washed villages, a fascinating history and culture and diverse volcanic landscapes which range from verdant valleys to desert-like sand dunes. Hiking, windsurfing, scuba diving and much more are available to entertain you should you need a break from sunbathing.
With temperatures averaging at a balmy 18°c even in winter, and a constant breeze that keeps you cool in the height of summer, the Canaries really are a year-round destination. Read about each of the islands and see our hand-picked selection of Canary Islands villas and apartments.
Tenerife
Gran Canaria
Lanzarote
Fuerteventura
La Gomera
La Palma
El Hierro
The largest of the Canary Islands, Tenerife is home to diverse scenery which takes in golden beaches, verdant valleys, desert-like landscapes and even the tallest mountain in Spain, Pico del Teide.
The capital is Santa Cruz de Tenerife, a lively and colourful port city on the north-east tip of the island. Its sunny streets offer great opportunities for shopping and dining, and play host each February to one of the world's best carnivals.
Whether you want to party all night and sunbathe all day on the famous beaches Playa de las Americas and Los Cristianos, or explore charming colonial towns, hike through breath-taking scenery and even take a whale-watching trip off the east coast, Tenerife has something for you.
Apartamentos Estrella del Norte
Located in Icod de los Vinos in northern Tenerife, Apartamentos Estrella del Norte offers a range of modern, attractive apartments. Perfect for family holidays or romantic breaks, each unit is comfortably equipped with features such as living rooms, kitchens, satellite televisions and balconies, while the family-run restaurant makes a great place to try out some local specialities. Relax in the jacuzzi or head out to the large sun terrace, which enjoys beautiful views over the Atlantic Ocean.
Book Apartamentos Estrella del Norte in Tenerife
See more villas and apartments in Tenerife
Although it is only the third largest island in the archipelago, Gran Canaria is home to half the population. From the fertile land of the north to the barren, Saharan-style sand dunes of the south, it is often described as 'the miniature continent'.
The capital, Las Palmas de Gran Canaria, is a vibrant city with a historic old quarter, lively bars and an attractive beach. Playa del Ingles on the southern tip is undoubtedly the best place on the island for holidaymakers looking to party, while the beaches of Maspalomas, Playa de las Canteras and the south-east coast are great for surfing and windsurfing.
Aguycan Beach
Aguycan Beach offers a range of bright and colourful apartments, set in a quiet residential area on Gran Canaria's south coast. Perfect for a peaceful and relaxing holiday, the complex has its own pool and tennis court and is situated right on Playa del Aguila. Skydiving, go-karting, scuba diving, mountain biking and paintball can all be enjoyed close by, while those looking for a bit of nightlife will find themselves not far from Playa del Ingles.
Book Aguycan Beach apartments in Gran Canaria
See more Gran Canaria villas and apartments
With 300 volcanic peaks scattered across its surface, Lanzarote has a unique and fascinating terrain. Its golden, palm-fringed beaches are home to a collection of laidback resorts, offering a more relaxed vibe than those of Gran Canaria or Tenerife.
There are plenty of activities to enjoy on the island if you get bored of sunbathing, including great opportunities for surfing, diving and windsurfing. A trip to the Timanfaya National Park is an absolute must for anyone who wants to get up close and personal with a volcano. Don't forget to stop in at the restaurant, El Diablo, where the meat is cooked using heat direct from the volcano!
Apartamentos Villa Canaima
Boasting a relaxing atmosphere and gorgeous sea views, Apartamentos Villa Canaima offers comfortable and well-appointed self-catering accommodation in Lanzarote. Each one and two-bedroom apartment is equipped with bathroom, kitchenette, air conditioning, satellite TV and a private balcony or terrace. The property is owned and operated by a friendly local family. Golf, tennis, windsurfing and more can be enjoyed in the area.
Book Apartamentos Villa Canaima in Lanzarote
See more Lanzarote apartments and villas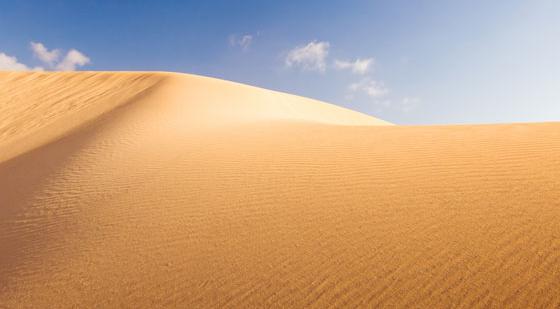 Miles of white sandy beaches are what attract most visitors to Fuerteventura, the second-largest but one of the least populated islands of the Canaries. The two main resorts, Corralejo and Morro Jable, are situated at opposite ends of the island; otherwise, large-scale development has been generally avoided, meaning Fuerteventura has a peaceful and sophisticated air.
Bungalow Fiesta
Just 10 minutes from Fuerteventura Airport, Bungalow Fiesta offers self-catering accommodation in Fuerteventure for couples or families. The attractive one-bedroom bungalows can sleep up to 4 people and are equipped with bathroom, kitchen, lounge with sofa bed and private patio. Guests have access to 3 swimming pools and the town, Caleta de Fusta, has a wide range of bars, restaurants and shops. Water sports can be enjoyed at the nearby beaches and the two golf courses boast a prime position on the edge of the Atlantic.
Book Fuerteventura apartments Bungalow Fiesta
See more Fuerteventura apartments and villas
Although just 25km wide, the little round island of La Gomera offers a little bit of everything, from sun-drenched beaches and rocky clifftops to verdant forests and deep gorges. The island can be reached on a day trip from Tenerife, but there's so much to explore that nature lovers and hikers may want to stay longer. The island's main claim to fame is that Christopher Columbus stopped there en route to America, picking up supplies including some of the local goat's cheese.
Los Telares
Los Telares boasts a charming rural setting in the north of La Gomera, close to the old Convent of Santo Domingo. The guesthouse offers a range of comfortable apartments and studios equipped with kitchens, LED TVs and balconies looking out over the beautiful scenery of the lush, green valley. Guests staying at Los Telares have access to attractive gardens as well as a swimming pool and a restaurant.
Book La Gomera bed and breakfast Los Telares
See more apartments and villas in La Gomera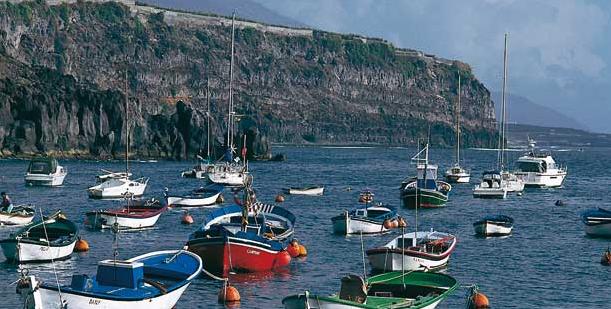 With a dramatic volcanic landscape and a striking coastline, La Palma deserves its nickname of La Isla Bonita, or 'the Beautiful Island'. The greenest of all the Canary Islands, orchards, vineyards and forests grow on its fertile lands.
La Palma experiences far less tourism than the other islands in the archipelago, giving it a quieter and more peaceful atmosphere. The only major town is the capital, Santa Cruz de la Palma, a charming collection of cobblestone streets and quaint little shops against a mountain backdrop.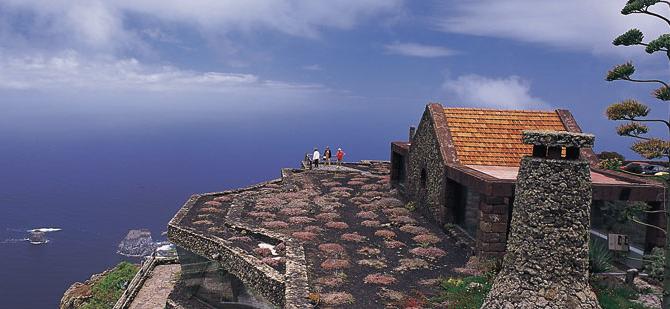 Those looking to escape the crowds and get off the beaten track should head to El Hierro. As the westernmost point of Europe and the smallest of the Canary Islands, it has a remote and isolated feel. Only 10,000 people live here among the windswept, volcanic plains and the rocky coastline, a terrain so unique it has been designated a UNESCO Biosphere Reserve.
For more information about Spain and the Canary Islands, visit
www.spain.info
.
By: Eleanor Brown
Do you own a Canary Islands villa, apartment or B&B? Visit our sign up page for a free listing with BedandBreakfastworld.com.
Find BedandBreakfastworld.com on Facebook or follow us on Twitter, or catch up with our blog for top B&Bs and industry news.