You can find a Farmhouse B&B in all shapes and sizes, but all guarantee a rural setting and plenty of peace and quiet. Whether for a romantic escape or a holiday with the kids, we bring you some of the best farmhouse B&B accommodation from around the world.
Finca El Cielo, San Agustín, Colombia
Embracing its rural Andean setting, the farmhouse of Finca El Cielo is constructed using the strong bamboo native to the area, and decorated using the expertise and handiwork of local artisans. No modern convenience is overlooked, however, with orthopaedic mattresses, en-suite bathrooms and even a natural swimming pool. Finca El Cielo is set near the village of San Agustín, whose rich history dates back to 3,000 B.C., evidence of which can be seen at the nearby UNESCO World Heritage archaeological park.
Book Farmhouse B&B in San Agustín
Fortview House, Cavan, Ireland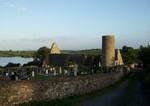 In the midst of the Celtic countryside, Fortview House offers all the comforts of a real Irish home, with a glowing turf fire, homemade bread and a warm welcome. Offering six spacious en-suite rooms, this farmhouse B&B is surrounded by landscaped gardens, woodland and lakeside scenery and two ancient forts. The attractive hamlet of Cloverhill is just four miles from Fermanagh and six miles from Cavan town, and the area is ideal for fishing, walking or golf.
George Green Farm, Stansted, England
Conveniently situated halfway between London and Cambridge is the picturesque village of Little Hallingbury, home to George Green Farm. Housed in a seventeenth-century listed building, this farmhouse B&B offers a series of attractively-decorated guestrooms with luxury features including spacious en-suite bathrooms and LCD televisions. While no longer a working farm, the property is home to a number of animals, including two horses. Just a short drive from Stansted Airport, the English countryside has never been more accessible.
Book Farmhouse B&B in Stansted
Les Glycines St. Sulpice, Paris Beauvais, France
Located in a picturesque village to the south of Beauvais, Les Glycines St. Sulpice is an intimate farmhouse B&B with just three rooms and two suites. Guest rooms feature en-suite bathrooms and are rustically decorated with tiled floors and beamed ceilings. Just over an hourÂ's drive from Paris, the region offers horse riding and golf, as well as the beautiful cathedrals of Amiens and Beauvais.
Book Farmhouse B&B in Paris Beauvais
Do you have a B&B in any of the destinations featured? Visit our sign up page to list your property with BedandBreakfastworld.com.
By: Eleanor Brown
Find BedandBreakfastworld.com on Facebook or follow us on Twitter, or catch up with our blog for top B&Bs and industry news.