The tradition of holding a Christmas market (or Christkindlmarkt) during advent originated in Germany and Austria in the middle ages, but has now spread all across the world. This year we have a whole new list of Christmas markets in our most popular cities in Europe, from Dublin to Dubrovnik, and by staying in a bed and breakfast you can see how each culture celebrates Christmas at home. So what better excuse than Christmas shopping for one last weekend away before the end of the year?
Dublin, Ireland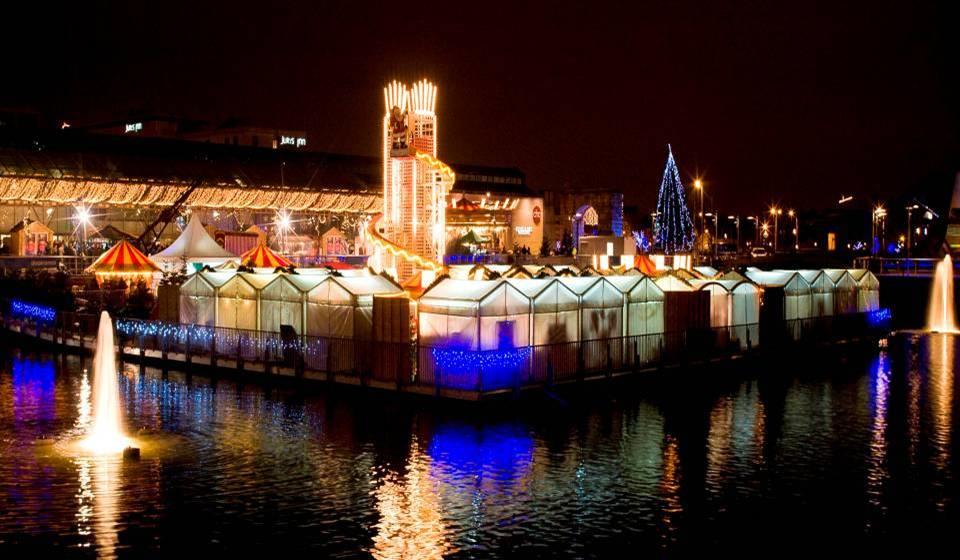 This year The Royal Hospital in Kilmainham will be the scene of Dublin's Winter Wonderland. Here you will find Christmas Markets, a covered ice rink, Santa's Grotto and lots more festive attractions. >
Dublin's 7UP Winter Wonderland (8th December 2011 - 8th January 2012)
Other Christmas Markets in Dublin:
Docklands 12 Days of Christmas Market (8th - 23rd December 2011)

Book a bed and breakfast in Dublin
Edinburgh, Scotland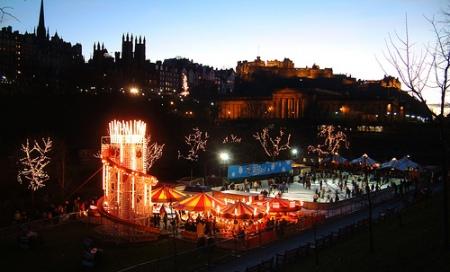 There's plenty to see and do in Edinburgh at any time of year, but Christmas can be one of the most magical times to visit the Scottish capital. Don't miss the Edinburgh Christmas Fair in East Princes Street Gardens, by the Scott Monument, where you can choose from a wide range of Scottish-made food, toys, clothes and gifts.
Edinburgh Christmas Fair, East Princes Street Gardens (24th November 2011 - 4th January 2012)
Other Christmas Markets in Edinburgh:
Traditional German Christmas Market, The Mound Precinct (24th November - 24th December 2011)
The Real Scottish Christmas Fair, Castle Street (3rd - 8th December 2011)
The Ethical Christmas Fair, Castle Street (10th - 18th December 2011)
Book an Edinburgh bed and breakfast
Amsterdam, Netherlands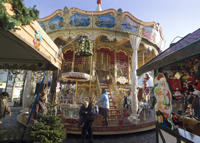 With a massive 26 markets open throughout the city rain or shine, Amsterdam is a top destination for Christmas shopping in 2011. Worth a visit is the ever-popular Flower Market (Bloemenmarkt), which finds itself taken over by Christmas trees in all shapes and sizes. The Christmas Palace (an all-year-round Christmas emporium) is located nearby.
Amsterdam Flower Market (1st - 24th December 2011)
Other Christmas Markets in Amsterdam:
Winterland Amsterdam (2nd November 2011 - 8th January 2012)
Funky Xmas Market, Westergasfabriek (18th December 2011)
Albert Cuyp Street Market (All year round)
Book bed and breakfasts in Amsterdam
Dubrovnik, Croatia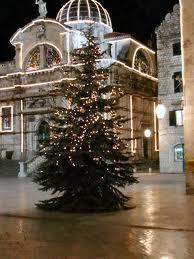 Dubrovnik is an enchanting place to visit at Christmas time, with twinkling lights on every building, shop fronts dressed with wreathes of red and green and the sounds of traditional Christmas carols weaving their way through the narrow medieval streets. Dubrovnik's Christmas Market takes place at Sponza Palace and boasts a range of traditional Croatian arts and crafts as well as plenty of food and drink.
Dubrovnik Christmas Market, Sponza Palace (December 6th 2011 - January 6th 2012)
Book a Dubrovnik bed and breakfast
Rome, Italy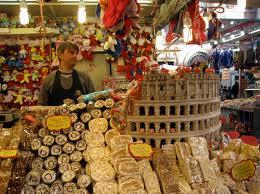 From the middle of December, Rome's Piazza Navona turns into a children's wonderland as the annual toy fair comes to town. Sweets, toys and nativity figurines are all on sale under the bright lights in one of Rome's most famous squares. Children leave letters for La Befana, an old woman who rides through Italy on a broomstick the night before Epiphany, leaving toys for the good children and coal for the naughty.
Befana Toy Fair, Piazza Navona (8th December 2011 - 6th January 2012)
Barcelona, Spain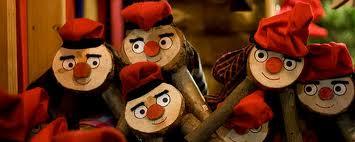 The main Christmas market in Barcelona is held just in front of the cathedral and is one of the oldest Christmas markets in Spain. You can purchase a number of traditional items here, from delicious turrón to typical Catalonian musical instruments, and you can even pick up a Tió de Nadal, a decorated log which delivers sweets and other treats to the children who look after it.
Fira de Santa Llúcia, Catedral de Barcelona (26th November - 22nd December 2011)
Book a bed and breakfast in Barcelona
Bruges, Belgium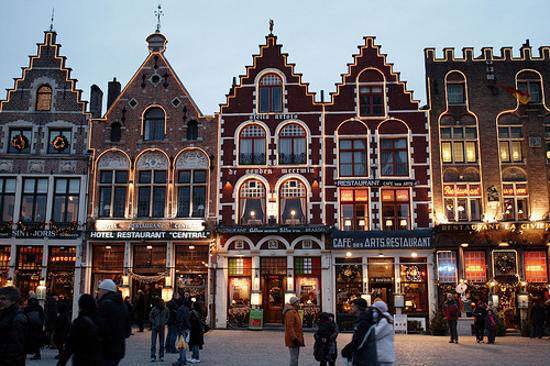 A fairytale city at any time of year, a magical atmosphere descends on Bruges at Christmas. An ice rink is put up in the main square and surrounded by stalls selling toys, gifts, food and hot glühwein (mulled wine). Several other smaller markets can be found around the city, and every shop window has a colourful festive display.
Bruges Christmas Market (25th November 2011 to 3rd January 2012)
Book a Bruges bed and breakfast
Belfast, Northern Ireland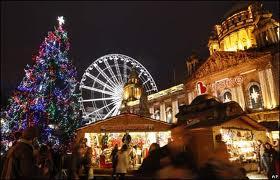 Once again the lawns in front of Belfast City Hall will be transformed into a winter wonderland with the Christmas Continental Market. Small villages of festive wooden huts appear, selling traditional Christmas goodies from all over Europe, and children will love visiting Santa Claus in his magical forest grotto.
Belfast Christmas Continental Market, Belfast City Hall (19th November - 19th December)
Other Christmas markets in Belfast:

St George's Christmas Craft Fair, St George's Market (2nd - 4th December 2011)
Book a Belfast bed and breakfast
Do you have a B&B or guesthouse in one of the destinations featured? Visit our sign up page to list your property with BedandBreakfastworld.com.
By: Eleanor Brown
Find BedandBreakfastworld.com on Facebook or follow us on Twitter, or catch up with our blog for top B&Bs and industry news.