For some the celebration of ancient rituals, for others a day for political demonstration, the first of May, or May Day, is a significant occasion for many people around the globe.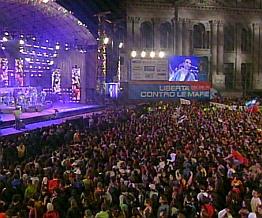 In Rome, for example, the first of May (primo maggio) celebrations take the form of a large music festival held in Piazza San Giovanni in the centre of the city. The line-up for the free event is only released a few days before the date, but big names from the classical and popular music worlds are guaranteed.
Across the British Isles, May Day celebrations have their roots in traditional pagan festivities. In Ireland, the first of May marks the beginning of summer, in keeping with the Gaelic festival of Beltane. Beltane is also recognised in Scotland, and an annual Festival of Fire is held on the evening of 30th April on EdinburghÂ's Calton Hill. In England, traditional May Day activities such as dancing round the maypole and morris dancing can still be witnessed in many villages and towns throughout country.
Book a Bed and Breakfast in UK and Ireland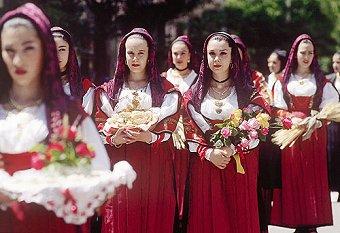 In Sardinia, everybody flocks to the historic town of Sassari to witness the famous Cavalcata (Cavalcade). Highlighting a month of cultural events, the Cavalcade of Sassari was originally a grand spectacle laid on in honour of visiting royalty, and is now one of the most high profile events on the island. A horseback procession precedes an elaborate parade in which each participant dons the traditional costume of their village. This is followed by horse racing, dressage and stunts at the local race track.
Book a Bed and Breakfast in Sassari, Sardinia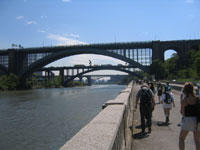 In New York, May Day activities take a different form. Each year, hundreds of people gather on the shores of Manhattan for the Great Saunter, a 32-mile walk around the island. Now in its 25th year, the event, organised by Shorewalkers http://www.shorewalkers.org/, offers participants the opportunity to Â'see Manhattan at three miles per hour!Â'
Do you have a B&B or guesthouse in one of the destinations featured? Visit our sign up page to list your property with BedandBreakfastworld.com.