Spring is finally on its way, so put away your winter coat and head to one of our March events...go green for St Patrick's Day in Dublin or New York or dodge the firecrackers at Las Fallas in Valencia.
St PatrickÂ's Day, worldwide (17th March)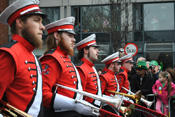 With over 36,000,000 people in the USA claiming Irish descent, itÂ's perhaps not surprising that the largest St PatrickÂ's Day celebrations take place outside of Ireland. New York is reportedly the best place to spend St PatrickÂ's Day, with the worldÂ's largest parade followed by all night parties in one of the cityÂ's numerous Irish pubs. Other cities in the USA also take St PatrickÂ's Day very seriously; every year in Chicago, for example, the waters of the river are dyed bright green for the Emerald Isle.
Visit the official website for the New York City St Patrick's Day parade
That isn't to say that Ireland doesnÂ't know how to paint the town green. St PatrickÂ's Day is a public holiday throughout the country, and this year in Dublin the calendar of events lasts for 5 days, with thousands of people turning up to watch a huge parade featuring floats, dancers and marching bands from all over the world.
Visit the official website for the Dublin St Patrick's Festival
Book a Dublin bed and breakfast
Las Fallas, Valencia, Spain (15th-19th March)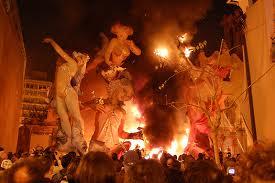 Las Fallas (or Falles in the local language) is a huge street party held every year in Valencia to honour the patron saint of carpenters, St. Joseph. From 8am every morning during the festival the streets are filled with brass bands and brightly coloured costumes, and fireworks fill the sky. The event officially lasts for 5 days (although nowadays parties continue for anywhere up to 2 weeks), culminating with La Cremà and the burning of the fallas. Each neighbourhood of the city produces its own mascot, an oversized paper or cardboard puppet, normally a satirical effigy of a celebrity or politician, which sits atop a mountain of firecrackers and is set alight at midnight.
Book a Valencia bed and breakfast
The Oxford and Cambridge University Boat Race, London, England (26th March)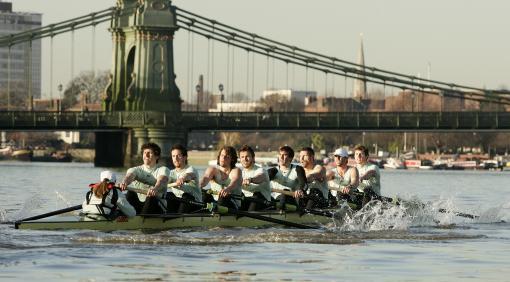 Held not in Oxford or Cambridge but in London, the famous University Boat Race has been running since 1829, when a student at Cambridge challenged his Oxford friend to a race along the Thames. Today, over 250,000 people line the banks of the river to witness the occasion, which is now a major sporting event. The race runs from Putney to Mortlake and will start at 4:30pm.
Visit the official website for the Oxford and Cambridge Boat Race
Book a London bed and breakfast
Do you have a B&B or guesthouse in one of the destinations featured? Visit our sign up page to list your property with BedandBreakfastworld.com.
By: Eleanor Brown
Find BedandBreakfastworld.com on Facebook or follow us on Twitter, or catch up with our blog for top B&Bs and industry news.